Who are we?
Health2047 Inc. is a Silicon Valley business formation and commercialization enterprise. We are developing and commercializing healthcare solutions that:
Enable data liquidity protected by world-class security
Realign healthcare systems around chronic care
Produce radical productivity at all levels of care and support
Facilitate value-based payments
We're not doing this alone. Top leaders in technology and healthcare are joining Health2047 Inc. to revamp the $3.4 trillion U.S. healthcare industry at the system level.
---
How do we work?
Health2047 Inc.'s approach is highly collaborative. Our mission is to catalyze fundamental transformation in US healthcare. Many have tried to do this alone and failed miserably. We aren't making that mistake.
Together with the American Medical Association (AMA), Health2047 Inc. is creating an ecosystem of best-in-class partners who work together to tackle our largest healthcare challenges. The systemic solutions we're creating address the scale of the problems we have in our broken healthcare system.
---
How will we overhaul U.S. healthcare?
By building the right solutions to data liquidity, chronic disease, physician productivity, and healthcare value. Health2047 Inc. is the ideal architect and partner for the three reasons: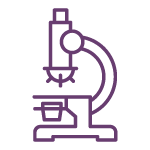 Deep Expertise
The physician perspective informs every aspect of Health2047 Inc.'s approach to healthcare innovation. Our executives and advisors have decades of experience in medicine, AI, machine learning, security, network design, systems engineering, design thinking, market adoption strategies, IT management, venture investing, business management, and public health.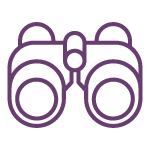 Immense Scale
Given our deep relationship with the AMA, Health2047 Inc. interacts regularly with a broad network of key opinion leaders and gleans important insights from the AMA's more than 230,000 physician and medical student members. To develop solutions that scale, we see the whole picture.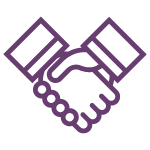 Powerful Collaboration
Our network of strategic partners bring together cross-sector visionaries in healthcare and technology to develop and commercialize solutions. Working together, we can finally break free from siloed and point solutions. No longer do we need to nibble at the edges of our biggest healthcare challenges.